Tell us about your journey to being an artist. You, I think, are one of the hardest working artists in the space. You are constantly creating. Tell us when you first realized you could DO THIS.
As little as I could remember, I had a passion for everything art related. I loved drawing, coloring, building houses with blocks, even painting. I loved spending my free time drawing family members, Disney characters without any expectations. Fast forward to me being a freshman in high school, I discovered photo editing and started manipulating my own photography with filters, effects, and words. Soon, I started incorporating stock images and other elements into my work. Creating these photo-manipulations almost everyday turned into my escape from reality and soon into a passion I wanted to pursue for the rest of my life.
Your work is visually stimulating but there's a haunting nature to it as well. Tell us how you landed on your specific look and feel. I can almost look at work and tell when it's yours, how did you arrive on surrealism as your niche?
The surrealism art movement was introduced to me in my art class my freshman year of high school. My teacher assigned us a packet and every page had a different art movement we had to research and write about. When I went to search about surrealism, it immediately led me to discovering Salvador Dali's work. I was amazed by his paintings and how weirdly he captured reality, but in the best way possible. From the melting clocks, to the elephants with long legs, I felt inspired to create my own surrealistic pieces using images. Overtime, my ideas evolved with me and I started to tap into my imagination to create surreal, yet realistic compositions. My intention in most of my work is to have people question whether or not the photo-manipulation is an actual photograph. Other times, my work looks and feels like a digital collage. I like that I'm able to pick and choose the surrealistic style based on the idea that pops into my head.
I had the pleasure of interviewing you and Amber Vittoria for the Strength of a Woman event in Atlanta. You both created colorful POAPs for attendees to collect. You've also worked with Chicago Bulls, AWS, Mercedes Benz and others. Do you enjoy client work? How does it differ from the work you do otherwise?
Although I love creating for myself, I always had this dream to be able to create for others. Partnering with brands such as Chicago Bulls, AWS, Mercedes Benz all felt so surreal and such an honor that they loved my artwork enough to pick me for these projects. I enjoy client work when it doesn't feel like "work." These partnerships in particular were very open to my suggestions, visions and ideas and made it seem like they would be happy with anything I created, as long as I followed certain guidelines. The difference between partnership work and personal work is the intention behind the piece. Usually when I create artwork for a client, it involves a prompt, objective or message I must convey in the art style of my choosing. My personal work is moreso a reflection of my emotions and a way of expressing myself visually.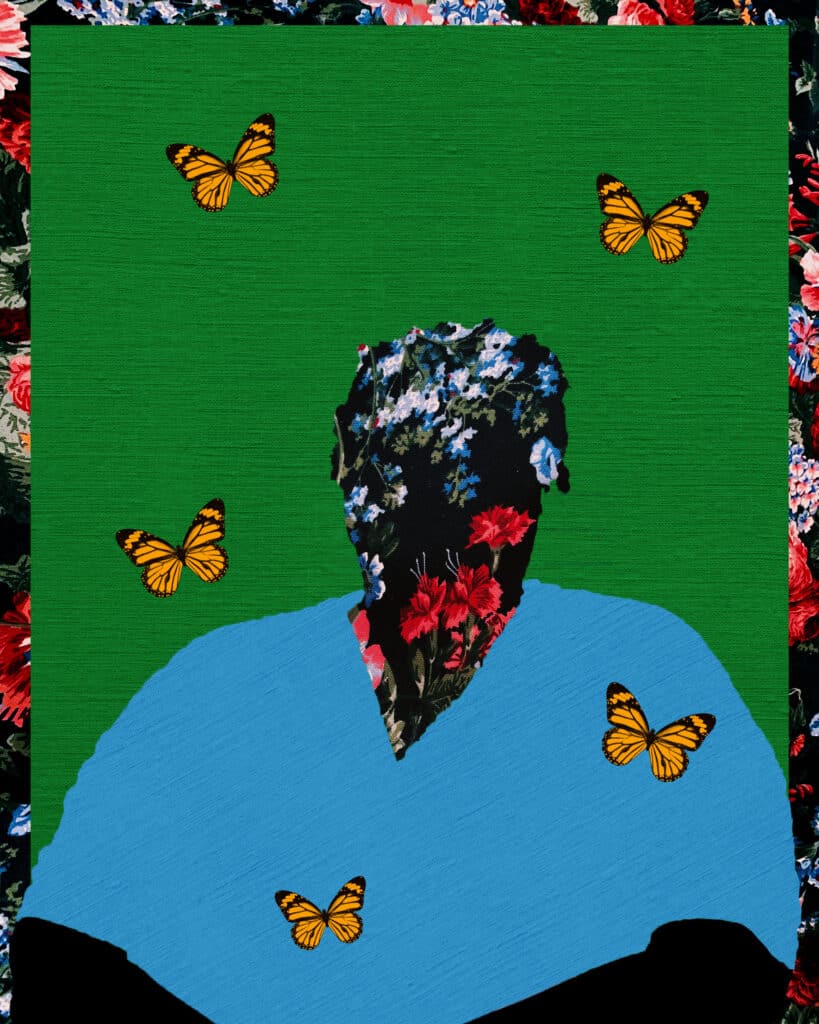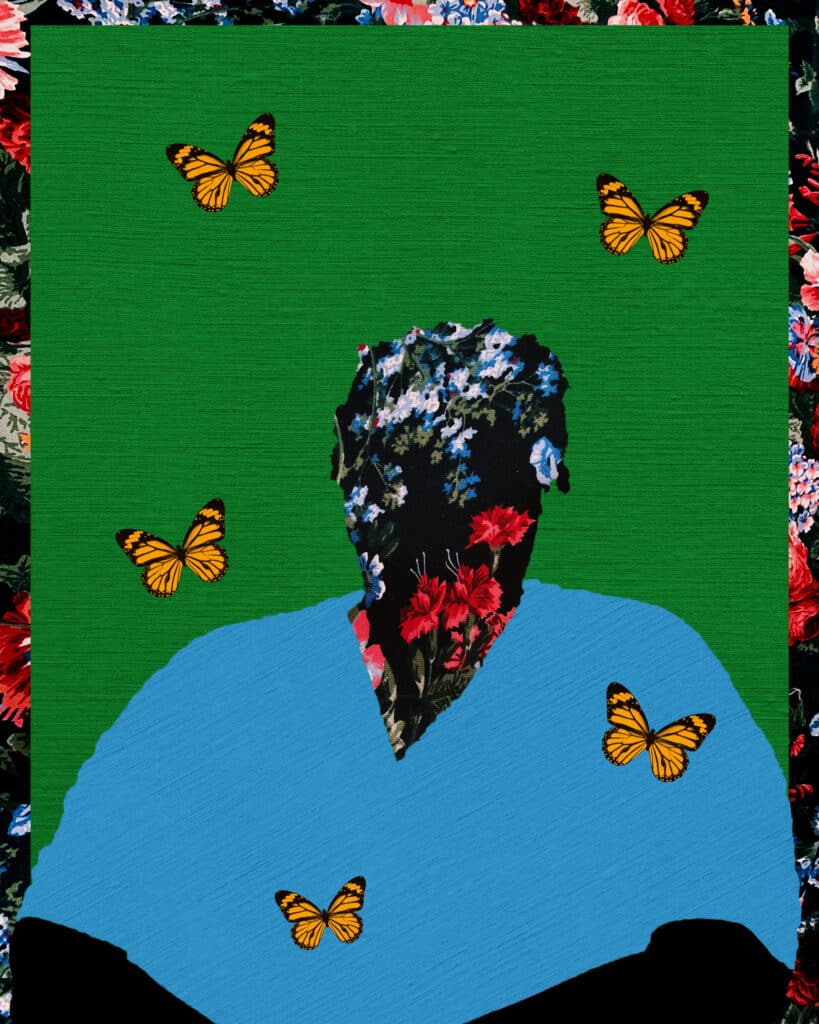 You're one of the few artists in the space who, even though you've seen success with NFTs, you also still create prints. What's the reason for that?
Before NFTs, I would sell prints. My senior year of college (February 2021), I started selling prints out of my off campus apartment because it was one of those things I've been wanting to do for years. I have used websites like Society6 in the past, but they don't tell you who is purchasing your work and I was very underpaid. By selling prints on my own, it was/is a lot more work, but now I can grow a more intimate connection with my collectors. With each print purchase, I send out a Thank You note. On the back of each print, they are signed and numbered personally by me. I love seeing art in person and having it throughout my home. Although I love NFTs and the digital aspect, I still also love having physicals of my artwork. This is why when someone collects a 1/1 from me, I always follow up with the collector to let them know I can print and send them a large-sized aluminum print of the artwork they've collected.
What is Shaystethic?
Shaystethic is my company I created that is all things me, all things Shay's Aesthetic! As a multi-talented artist and designer, I wanted to find a way that could bring all of my interests together in one place. Shaystethic is about creativity, design, innovation, luxury, collective art, and community. I love to dabble and create in many different mediums and many different styles and wanted to put all my work under one roof. Experimenting as an artist, I also love creating physical items and selling my work in unique ways, Shaystethic helps me bring all of my ideas full circle.
You've said that "10 years from now I will be one of the most influential surreal artists of our time" . I love the boldness of that statement. Can you share more?
That quote is from an interview I had with Art Plugged back in 2020. They asked me what I wanted to be 10 years from now and that was the first answer that popped into my head. One thing about me is that I will never stop creating; I will never stop experimenting, and I will never stop learning. The surreal art I create is unique and most of my concepts have never been created before. I have this feeling in my gut that 10 years from now a child will search "surrealism" in Google and my artwork will flood the pages. I hope to inspire the next generation to create the extraordinary and to continue to keep the surrealism movement alive
Lots of artists in the space are now represented by some of the top agencies in the world. Are you repped by anyone? Is that something you'd be open to?
I am not represented by an agency. I am open to it if I receive an offer or opportunity that will benefit me as an artist. Being an independent artist full time for almost two years now, I can definitely say that I have outdone myself by doing all of this on my own.
One of your recent collections "Roslyn" is dedicated to your grandmother and they feature gorgeous floral and butterfly elements. Can you share the deeper meaning behind the collection for you? Why was it important to honor your grandmother in this way?
My collection Roslyn is dedicated to my grandmother, my mom-mom which is what we call her in my family. In April 2021, she turned 80 and my family had a wonderful birthday party for her with mostly all her grandchildren and children present. In her dining room, she has this dining room tablecloth that is floral print. For some reason on her birthday, I noticed it and had this genius idea creating a piece for her using the floral tablecloth as the centerpiece. So I took a few photos of the floral tablecloth and started coming up with concepts in photoshop. While working on just the one piece for months, I received an opportunity to have my artwork exhibited at SEED Brklyn. This exhibition gave me the idea to create an entire floral portrait series dedicated to my mom-mom. I wanted to honor my grandmother, give her her flowers while she's still here with us because she played such an important part in my childhood. Spending time with her at her house growing up, we created this unspeakable bond. She was my best friend in my family. It felt like she was the only one I could talk to about my problems, let alone listen and vice versa. She made me feel loved and heard and I will always cherish those moments we spent together just watching tv or working in her garden. The Roslyn collection is on the blockchain because I wanted it to be somewhere permanent and what's more permanent than the blockchain. All the money I made from the art sales went to my grandmother to help her pay for bills, food, medicine and anything else she needs to have peace of mind. She always looked out for me, so this was my way of looking out for her in the way I know best, through art.
Your latest collection of photo manipulations are devoid of color but none-the-less still striking. What themes are you exploring here?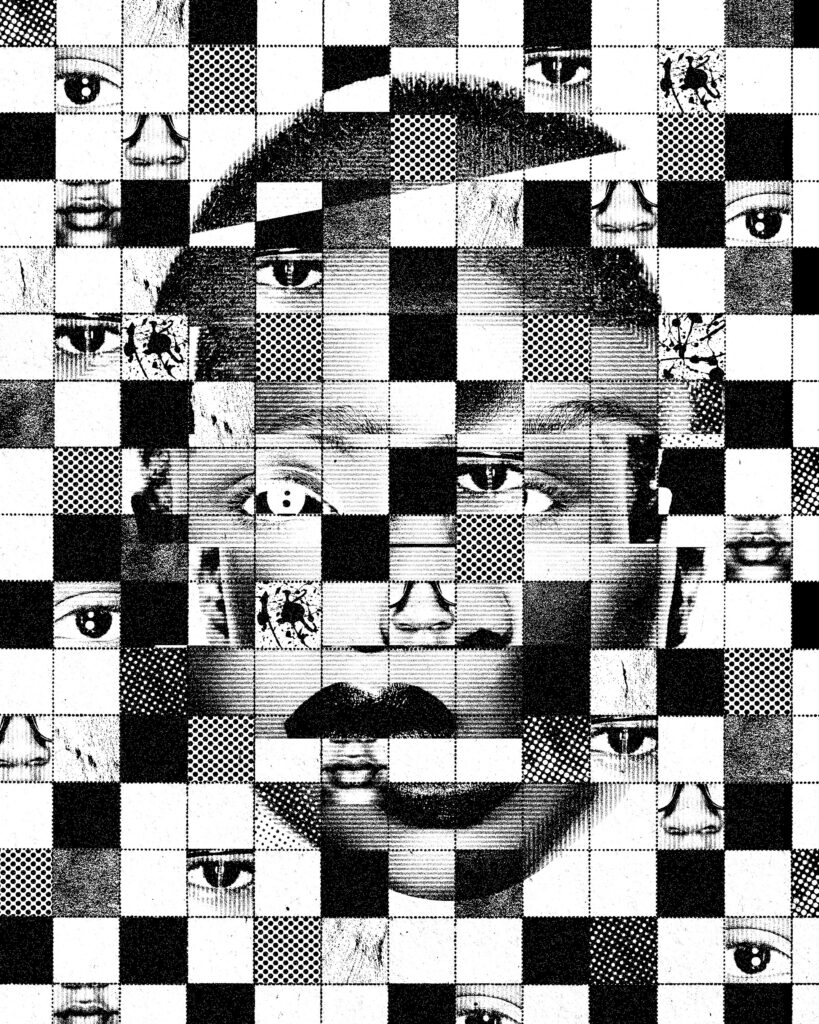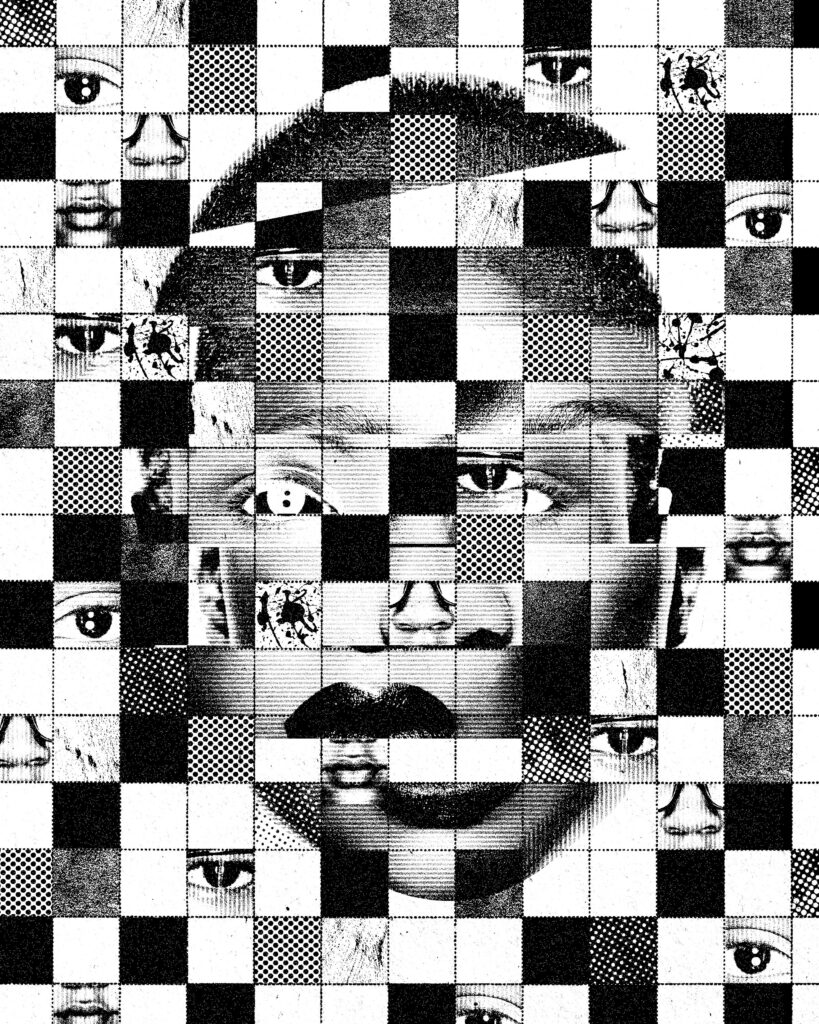 My black and white style that I'm currently creating now is something I've been urging to create for years. As you can see in my work, I absolutely love the use of colors. I would tell myself to stay away from black and white for no reason at all, until now. The themes I'm exploring are the use of contrast, light and dark, and experimenting with unique textures. These pieces look more collage-like than my other works and have a sense of flatness and depth to them. I'm currently focused on my spiritual and mental health right now and you can see how I've been changing and evolving in these works.
You've now moved into physical goods… Blankets and lighters, what else can we expect from you?
Expect the unexpected from me. The blankets and lighters were just the start to some physical goods I've created. I hope to start designing clothing such as jackets and soon move onto designing furniture in the future.
What words of advice would you give to other artists considering entering the space?
To any artists entering the space, create for yourself and always remember why you started creating in the first place. There can be times when artists get caught up in the noise of the space or feel as if they need to create certain works to sell. The reality is that if you want to keep the passion alive for the long run, create for yourself and never lose yourself by trying to please others.
Find out more about Shay on her website: https://www.smwvisuals.com/